Choose the Best Tavool Golf Laser Rangefinder for your favorite sport!
Do you want to shine on the golf course?
Do you want to get applause from your friends on the golf course?
And are you still worried about not being able to hit the golf club in one shot?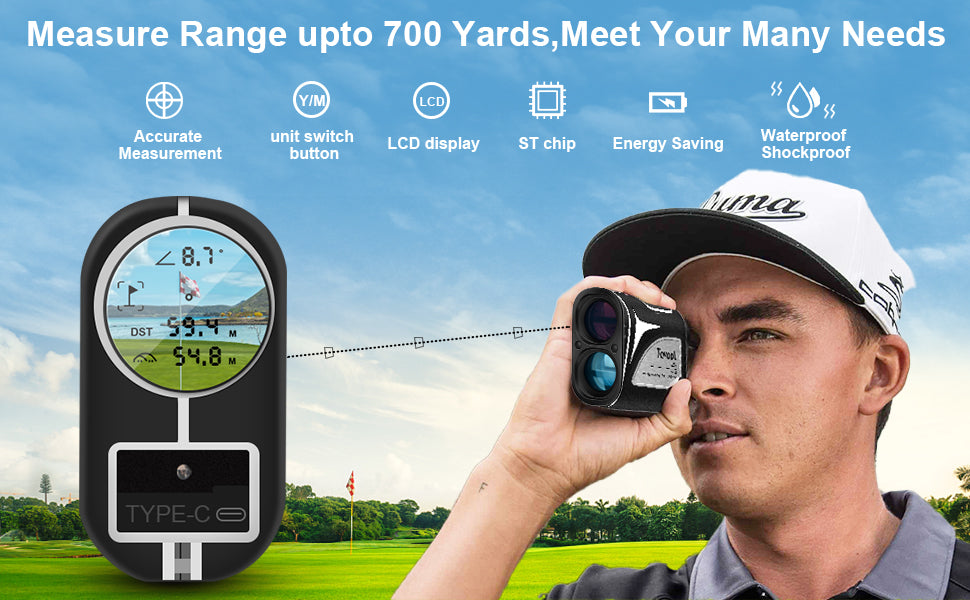 Don't worry anymore, Tavool golf laser rangefinder is coming.
Our golf range finders for sale with the perfect combination of performance and value, gives you an adjusted distance based on the hole's incline/decline and helps you select the correct club for the hit.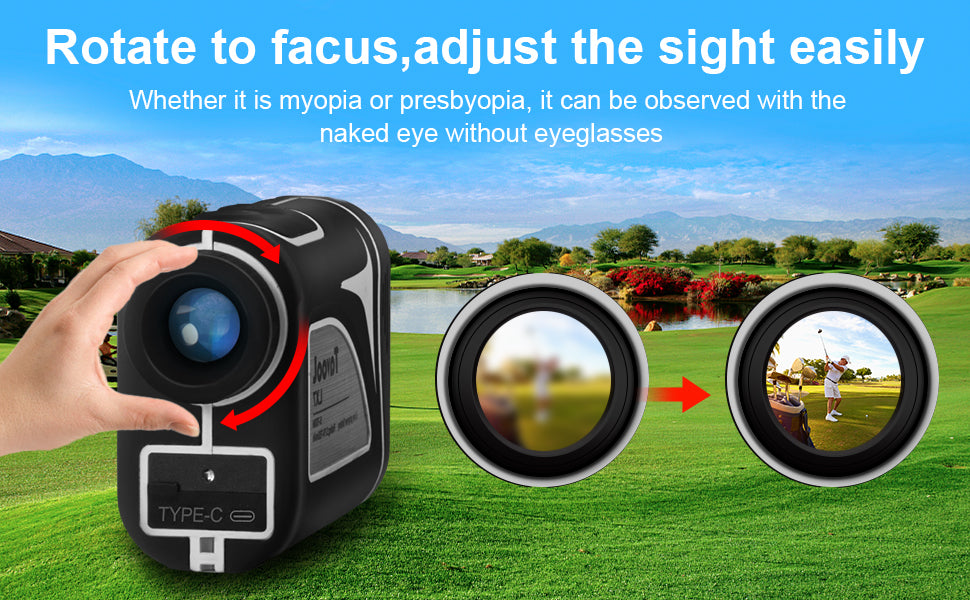 Tavool laser golf rangefinder is equipped with other characters, it would help you have a great experience when you play golf game with your friends.
1.Accurate Measurement
Tavool golf simulators for home with its accuracy up to 700 yards, response quickly when lock on the target
2. Y/M Unit Switch Button
When using the hunting rangefinder, please make sure the target is within the range(5-700 yards), and and check the unit is "Yard" or "Meter", long press 3 seconds "Mode" button to change M / Y.
3. Energy Saving
This golf gps rangefinder can provide 10-15 hours for your projects after you finished the recharged,which can be used for long time working.
4.USB Charging
The rangefinder is equipped with 750mah rechargeable lithium battery, more easy for you to recharge; it will power off automatically in 20 seconds without operation. You can get away from changing the batteries and worrying the electricity, as it also can be charged by power bank
This rangefinder for golfers also a great partner for you to watching the wild animals, go camping, out activities and so on. Easy to rotate to focus on the target ,and whether it is myopia or presbyopia, it can be observed with the naked eye without eyeglasses
Notes:
1.Due to the more particulate matter in the foggy air, the accuracy of the measurement will be affected.
2.Do not choose the transparent measuring surface, such as transparent glass, water surface, and so on.
3.Please select the object whose measuring distance is more than 3 meters when using.
More Detail: